Activities
Learn more about our different activities at Frikirken International Church
Frikirken International Church is an international congregation in Aalborg. Our church is about connecting people to Jesus, sharing life, caring about people and growing to our full potential. We believe in a church where Danes and people from other nations can feel equally at home without a language barrier. Our services are bilingual – English and Danish. We also offer great Children's church for ages 3+
We meet every Sunday from 11:00AM to 12:45PM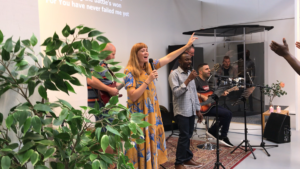 FoodBank is a food sharing initiative taken by some churches in Aalborg where we limit food waste by collecting unsorted groceries, fruits and vegetables, which are then distributed to people with  tight economy.
You are welcome to come and get some groceries at our church every Friday from 3PM-4PM.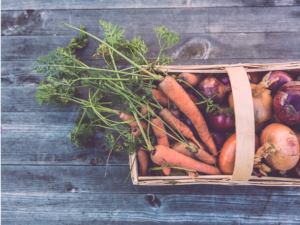 In a Small Group we are typically around 6-10 persons, which means that we get to know each other better. In Frikirken International Church we have various cell Small Groups.
For more information, contact as at email: info@fintc.dk
The Battleground is a women's prayer meeting where women meet to seek God through prayer, intersession and spiritual warfare. Join a wonderful group of women for great fellowship and time in God's presence. This happens every second Thursday in uneven week from 7PM.
For more information contact: connect@fintc.dk